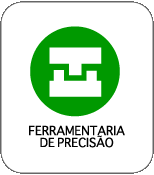 Precision tooling for injection molds, metal stamping tools and much more you do here. With a technical team behind each tooling, your mold or stamping tool is produced with technical and safe quality, guaranteeing the life and production of your product without surprises.
Come and meet us and discover the true potential of your products.
Ferramentas de estampo
Ferramentas de estampo progressivo KAE MATRI-FER.
Ferramenta de estampo
Detalhe nas ferramentas de estampo KAE MATRI-FER.
Ferramenta de estampo progressivo
Ferramenta de estampo progressivo de terminal metálico.
Ferramentas de estampo
Ferramentas de estampo progressivo KAE MATRI-FER.
The good performance in the production of a product depends a lot on how its mold or tooling was made. For this and other reasons KAE is a differentiated company, dedicated to meet the most technical ways of producing your mold and tool with the highest quality.
TOOLS OF
PROGRESSIVE STAMP
Specializing in progression stamping, KAE develops high precision stamping tools. With highly detailed tools, your parts can be produced with the certainty that all the details of your tool have been thought and studied for the best performance you are looking for.
INJECTION MOLDS AND
ABOUT INJECTION
Another specialty of the company is injection molds. Fetus can be common plastic injection molds, engineering plastics, aluminum injection molds and bakelite. With a great experience in this market, now your company can count on a whole structure to give the finish you always wanted in your products.
Contact us and develop your tooling with those who have experience in the subject.
Get in touch and request a quote.
Are you thinking about developing a new product?
Find out what KAE can do for you and your company.
MEET OUR COMPLETE TECHNOLOGICAL STRUCTURE: